Checkmate or Shah mat?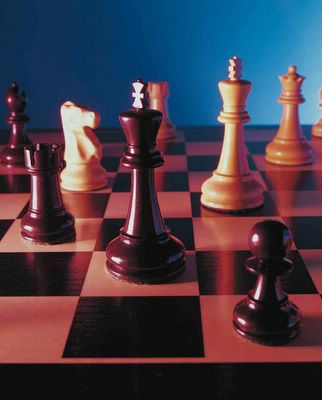 Many of us may not be aware that we use numerous words in English that actually originate from Arabic. Here are a few examples of words with interesting origins:
Checkmate: from Shah mat "the king is dead", from the Persian shah for "king" and the Arabic mat for "died"
Assassin (which means Murderer, generally somewhat professional; esp. one who murders a prominent figure): During the time of the Crusades the members of a certain secret Muslim sect engaged people to terrorize their Christian enemies by performing murders as a religious duty. These acts were carried out under the influence of hashish, and so the killers became known as hashshashin, meaning eaters or smokers of hashish. Hashshashin evolved into the word assassin.
Algebra: from al-jabr (literally "repairing")
Mocha (as in coffee): from al-mukhaa, a port in Yemen, noted for its export of the coffee to which it gave its name.
Gibraltar: from Jibal Tarique, the "mountain of Tarique" after the general who led the Muslim conquest of Spain.
Tariff: from ta`riifa "notification, price list"